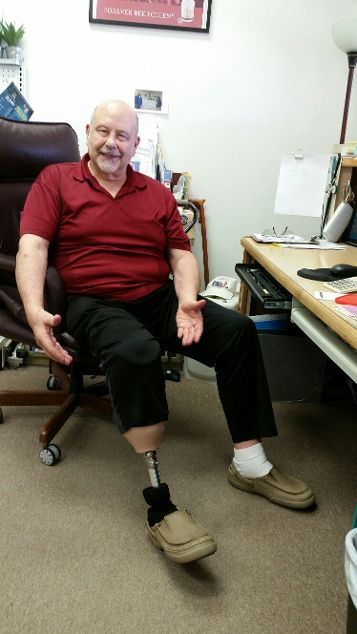 Here I am just back from my trip to see my surgeon
I am wearing my AL (artificial leg) as I write this. I still have 2 small blisters at the end of my stump. I've been wearing it sparingly but still, have that issue.
I saw my prosthetist this AM and my surgeon this afternoon. The prosthetist fabricated 2 small pads to place in the bottom of the socket to enable my slightly swollen stump to bottom out in it. He advised me to wear a compression sleeve whenever not wearing AL to minimize swelling.
My surgeon was pleased with my progress and doesn't need to see me for 3 1/2 months.
I'll keep you posted.
Happy day to you,
Darryl
Facebook Comments